Highlights of our history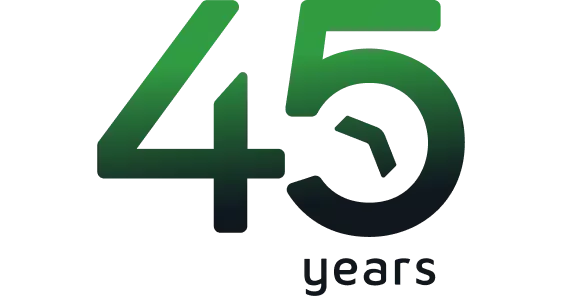 Founded in 1978 to act as the captive broker of the Novonor Group, over the years Horiens has expanded its operations to several companies and market sectors, developing long-term partnerships with clients and insurers through a focused approach in providing tailor-made insurance solutions.
Over the course of 45 years, we have developed a transparent, dynamic, and engaged business path, tackling the challenges faced by our clients.
1978

First insurance contract in the construction of Shopping Center Rio Sul in Rio de Janeiro.

1979

First international insurance contract in the construction of Charcani V Hydroelectric Plant in Peru.

1992

Obtaining a performance guarantee worth USD 272 million in the construction contract of platform P-18 in Rio de Janeiro. The use of guarantee insurance in large-scale projects has become a reference in the Brazilian market.

1994

Innovative risk and insurance solutions for concessions and PPPs.

2002

Securing a guarantee makes it possible to establish the petrochemical company Braskem through M&A.

2007

Deal of the Year Award for brokering the agreement between AIG Insurance and the Inter- American Development Bank (IDB), increasing guarantees for projects in Latin America and the Caribbean.

2009

Responsible for the largest engineering insurance policy and issue of guarantee in Brazil for the Santo Antônio Hydroelectric Plant, amounting to R$9 billion and R$1.8 billion, respectively.

2010

Starts operating in risk, insurance and guarantee programs in the
oil & gas segment.

2012

Recognition by SulAmérica as the broker with the longest partnership with the insurer.

2012

Insurance program for construction of Petrochemical Complex in Mexico (Joint Venturebetween Braskem and Grupo Idesa).

2014

Largest personal insurance portfolio managed in the company's history: 163,000 people in Life Insurance and 200,000 people in Health Insurance.

2016

Responsible for one of Brazil's
largest agricultural insurance
policies since 2016, totaling
R$7.7 billion in insurance.

2018

Project management that resulted in the first company in Latin America to
become a member of the mutual insurance company Everen
Limited (Everen).

2019

Launch of the innovative BUSQ Seguros platform, focused on the quotation, contracting and management of personal insurance.

2019

New brand launched in the market, strengthening the company's essence and widening communication
with all stakeholders.

2021

Launch of an innovative methodology for the provision of customized parametric agroclimatic
insurance, the Agrymetric.

2012

Launch of solutions aimed at risk management and cyber insurance.

2021

Partnership with Sou Segura in favor of gender equity in companies.

2023

Horiens celebrates 45 years supporting large companies in
risk management,
insurance and guarantees.